Things to Do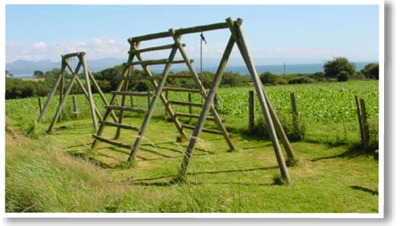 Snowdonia is famous for its breathtaking views, open countryside, beautiful beaches, rugged mountains and peaceful lakes. Where better for the away from it all holiday, with plenty of things to do, to play, to learn or just to relax.
Climbing
There are several peaks to be conquered throughout Snowdonia and many places from which to view experienced climbers.
Walking & Cycling
There are numerous footpaths and ample opportunities to explore the open countryside. Walkers and cyclists will be delighted with the new routes from Caernarfon (Lôn Las) to Felinheli and Lôn Eifion from Caernarfon to Criccieth.
Sailing
The boating facilities are ideal from the marinas of Felinheli, Caernarfon and Pwllheli and the famous harbours of Porthmadog and Barmouth.
Fishing
Here in Snowdonia among the hills are excellent fishing rivers and lakes. Sea-fishing, trout-fishing and coarse fishing are also available.
Golf
Choose from a variety of friendly Golf Courses in the area from Caernarfon, Criccieth, Porthmadog and the famous Royal St David's at Harlech.
Castles
Snowdonia's castles are awe-inspiring. Visit the Roman fort at Segontium, the castles of the Welsh princes at Criccieth, Llanberis and Dolwyddelan and Edward I's fortresses at Caernarfon, Conway & Harlech.
Narrow Gauge Steam Railways
Enjoy a memorable journey on one of our seven narrow gauge railways including the unique rack and pinion Snowdon Mountain Railway.
Eating Out
Snowdonia is becoming a centre for gourmet eating with its many restaurants and inns in which to spoil yourselves.
Attractions
Museum - Farm, slate, copper, maritime, Lloyd George & Air.
Country Park
Farm Trails
Children's Fun Centre
National Sailing Centre
Ski Slopes
Woodland Centre
Zoo and Open Farms
Mountaineering Centre
Leisure Centres
National Trust properties and gardens
Weather
The gulf stream ensures that there are few frosts and little or no snow. The main feature of our weather that most people remember is the wind. We have consistent South-Westerlies which mean that small trees and hedges all lean the same way! The effect is most noticeable towards Aberdaron which is on the tip of the Llyn Peninsula. On the upside, the sailing and surfing is always good - and that the
Lleyn Peninsula averages a mere 36 inches annually!
To examine the current weather, or to examine climate statistics please click here.